Forex Trading

Trading forex online is more accessible, exhilarating, has more potential and more action around the clock than any other activity online.
We explain the concept of forex and CFD trading online, present the best forex trading sites online and give you forex strategy advice.
| | |
| --- | --- |
| | TheForexTradingSite.com is the international guide to forex trading online. We've been online since 2010 and now that it's 2017 we're celebrating seven years of guiding you to the best forex sites and the best forex and cfd strategy advice online. |
Our aim is the same today as it always been, to present a full and

complete forex and cfd guide along with the very best forex sites online licensed and regulated for traders living in Europe, Australia, South Africa, United Kingdom, Japan and several other countries around the globe.
What Is Forex Trading
Forex, short for forreign exchange, is also known as currency trading or sometimes FX and refers to the practice of trading and exchanging different currencies. Each trade involves the simultaneous buying of one currency and selling of another.
Currency, Stocks, Commodities and Indices
However there are also other assets than currencies to speculate in. Though forex trading means trading and speculating in currency, trading with a forex broker has come to include trading and speculating in a wide variety of other assets.
These days there are several underlying assets to choose from when trading. Currency being only one of them.
Best Forex Trading Sites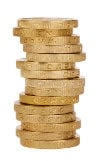 TheForexTradingSite.com provides you with everything you need to know about forex trading online. We will guide you through every step of the sign up process, give you complete forex broker reviews and provide you with all the strategy and forex systems that you need.
We present the very best forex and cfd trading sites online. Even though this choice in the end is an individual one there are several key factors to keep in mind when finding the best forex broker for your specific needs.
Forex And CFD Trading Online
Currency Pairs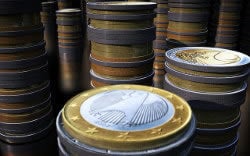 Currency pairs is the original and still most common form of forex trading. The most widely traded currency pairs all involve the US dollar and either the euro, yen, sterling, Canadian dollar, Australian dollar, New Zealand dollar or Swiss franc on the other side. All of these pairs are collectively known as the majors.
Pairs that do not involve the US dollar on one side are dubbed cross-currency pairs, abbreviated to `the crosses`.
Emerging economies are attracting more attention as time passes, especially in regions such as Brazil, Hungary and Mexico. It is possible to trade with these type of currencies at the majority of brokers - which are called exotics - but the broker costs associated are likely to be higher because the volume of trade is not as great.
There are different ways to trade currencies; spot markets, futures, options as well as exchange traded funds (ETF) and contract for difference (CFD).
Spot Markets
Spot market trades are where currencies are valued using the present price. Not only is this one of the simplest ways to trade, it is also one of the most popular with a huge round the clock market.
Futures
Futures refer to contracts to either purchase or sell an asset at an agreed price on a future date. All forex futures are traded via a centralised exchange making market information easily accessible in addition to being well-regulated.
Options
Options are similar to future except that the financial tool gives the holder the right to either buy or sell a specific asset at a pre-agreed price on a future date, but there is no obligation to do so. Options are nowhere near as popular as either spot-trades or future and can be somewhat restrictive in when and how they trade.
Exchange Traded Funds - ETFs
Exchange traded funds - ETFs are a popular addition to the forex family and combine currency trading with more conventional stock market asset such as shares. ETFs are traded via an exchange and are used by traders to diversify their portfolio. Unlike other forex trades, there are additional restrictions and costs associated with ETFs because of the addition of other assets.
CFD Trading
What Is CFD Trading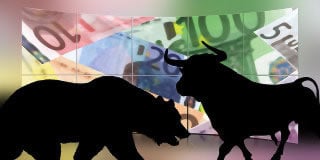 CFD (Contract for Difference) is an instrument that makes it possible to trade a specific underlying asset without actually owning the asset.
The traders enter into a contract and the difference in price at the selling point and the buying point is equal to the loss or the profit of the trade.
Underlying Assets
There are several underlying assets available for trading, currency being only one of them. Besides currency pairs there is also a large selction of different stock shares and also a wide variety of commodities and also indices.
CFDs
When trading CFDs leverage is also in play and this is an important factor both for winning and loosing trades. Trading CFDs has grown to be a very popular form of trading. All forex brokers presented on this site also offers CFD trading.
Spreads
Pure forex trades do not involve commission payments as the broker - the individual who actually makes the deal in the market - profits by the spread that is offered. Each currency is quoted with two prices -a buying price and a selling price. For an investor to make any profit on a trade, one price has to move past the other - the difference between the two prices is known as the spread. A small spread - also known as a tight spread - is far preferable as it reduces the amount the market must move before any gains are made.
Short vs Long Positions
It is possible to place a trade based on the expectation that a currency will either drop in value, or increase. The former is called going short, or taking up a short position, whilst the latter is known going long.
The Risk With Forex Trading
Like any kind of investing, the market does not always move the way a trader predicts and it is possible for significant amounts of money to be lost in forex, more than originally invested if the market moves rapidly.
Stop-Loss
Many investors seek to limit their financial losses by using something called a stop-loss order. This is an order where the investor sets a level which, once touched, will trigger the position being closed by the broker automatically. This helps to restrict the amount which can be lost on each trade, even if the investor has moved away from the screen.
The Forex Trading Site

TheForexTradingSite.com is proud to have been online since 2010. Our goal has not changed, it is still the same as when we launched the site that misty morning several years ago - to guide you through the exciting forex jungle and keep bring you the very best advice for trading.
All in all we strive to bring you the very best guide to trading forex and CFDs online.
Forex Trading School
If you are curious about forex trading but not sure how it works exactly or if you know a little but would love to know more. Then you've come to the right place. TheForexTradingSite.com has created a 10-step guide to trading. Here you will learn everything about how forex trading works.
- Visit our 10-Step Forex Trading Guide