Forex Trading in South Africa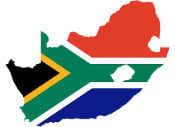 Over several decades, South Africa has seen improvements in its living conditions, economy, governance, and society as a whole and that has also helped forex and contracts-for-difference (CFD) trading achieve substantial popularity.
This is a guide to trading forex and CFDs when living in South Africa. We will describe the process of trading forex when living in South Africa and also explain about regulations and license for forex brokers South Africa.
Trading Forex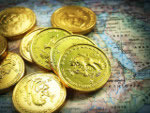 When forex trading started in South Africa about a decades and a half ago, the restrictions were minimal, and trading facilities were available in a myriad of options. However, the trading companies in the region failed, and subsequently, individuals lost a lot of money in investments.
The South African nation was not the only one affected, though. It is then that authorities took a stricter stance on forex trading to ensure investors don't end up in similar scenarios.
CFD Trading
Single-stock futures (SSF) contracts have enjoyed incredible dominance on the JSE over the last few years. However, traders are demanding CFDs more and that has triggered a market for the instruments. One reason for this increased focus on contracts for difference is the lack of divided exposure when trading, which is a common risk with SSFs.
CFD is short for Contract for Difference.
Licensing and Regulation of Brokers
Fraudulent behaviors among online brokers is a factor when trading forex and CFDs, and South Africa is not immune to this. Traders can get scammed by unscrupulous brokers who operate without the proper licenses; and therefore, no oversight.
As much as trading online has permitted great conveniences, it has also made traders easy and vulnerable targets for scammers lurking on the web.
Licensing and Regulation in South Africa - FSB

In South Africa, the Financial Services Board (FSB) handles the oversight of all non-bank financial intermediaries in the country. A broker who is found guilty of misconduct can face substantial penalties, which include unlimited fines. The FSB has services that customers can utilize for complaints regarding broker behavior. Traders can contact the FSB office in Pretoria to learn more about the regulation of trading platforms and what constitutes illegal deeds.
When deciding on a broker, a trader should never drop the ball on due diligence. Even when a broker seems to offer profitable services on the surface, thorough investigations are necessary to ensure they are legitimate. Trying to bring complaints of broker misconduct in another jurisdiction can be a legal nightmare.
Traders should get assurances that their grievances will receive proper handling from the broker customer services and that is only possible when there is a local office in place. Before settling on one trading platform, a trader should check the license and registration number of a broker against the FSB records and not just take the word of the broker.
Best Licensed Forex Broker South Africa
Below you'll find the best broker for forex traders in South Africa. Trading with a regulated and licensed forex broker means a safe trading experience.

AvaTrade is one of the most popular forex brokers online. They offer a complete trading service with both forex and CFD trading. You can trade using their desktop software or by downloading the AvaTrade forex trading app available for both iPhone and Android mobile phones. You can also trade on your iPad and on other tablets.
AvaTrade Forex Broker License South Africa
AvaTrade carry a license from the FSB which means they provide a regulated forex trading service in South Africa.
License Information:
FSB License Number: 45984
Owner: AVA CAPITAL MARKETS (PTY) LTD
Company Reg Number: 2015/074039/07


Authorization Date: 10/11/2015
Requirements for Traders in South Africa
The exchange controls in South Africa offer some limitations for customers aiming to invest offshore. Citizens who are taxpayers and over the age of eighteen are only legally allowed to invest four million Rand in offshore accounts – just under $500,000. It is called the annual investment allowance.

The policy was established in 2010, allowing traders to fund personal offshore accounts, which makes it possible to work with overseas brokers. Offshore investments are only possible after a taxpayer gets clearance from the South African Revenue Service (SARS). It means that a potential investor must have all the right tax paperwork and proof of where the investment funds are coming from.
Institutions face tougher exchange controls when trading CFDs and forex. In CFDs trading, for instance, it is not legal for a South African institution to provide funds to a foreign company or individual for investing. Another regulation is that entities can only engage in exchange-traded products; hence, putting some limitations.
Trading the ZAR whether a trader is into CFDs or Forex improves the standing of the South African currency on the world markets. Currently, it is number 16 among the worlds most traded.
Deposit and Withdrawal Options Forex Trading South Africa
Deposits
The payment options that a broker provides are some of the determinants that make one platform more suitable than the next. Traders in South Arica can deposit funds into their forex and CFDs trading account using the major credit cards like MasterCard and Visa. Brokers also allow the use of online money wallets such as Skrill and Neteller.
Wire transfers are alternatives provided by many brokers. Traders also have the option of live deposits where a client schedules a regular payment to their trading account from their bank, thus eliminating the disadvantage of delayed payments.
Withdrawals
Withdrawal of funds from a trading account is usually through wire transfer. The speed of transactions when traders are depositing or withdrawing money will depend on the platform and the bank of choice.
Traders should always check with their brokers to know how long deposited or withdrawn funds take to reflect on their accounts. Most times, though transactions take 24-48 hours.