Forex Trading - Considering The Risks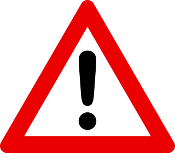 The forex trading market is the world's largest, most liquid and the fastest growing too. Spot Forex Trading also has its advantages over other forms of trading like futures or stocks.
But forex trading needs to be carried out with caution and all trading advice should be taken with a disclaimer. Many people, in fact most people lose money at Forex Trading – because they try it without understanding and without practice.
Thus, here are certain things you need to understand before you begin trading forex;
• All trading involves risk. Forex is no exception. You will lose money while trading, although you will eventually learn how not to lose too, if you're a good learner. This is a very old, but very valid rule - Never trade with money that you can't afford to loose. Always follow this rule.
• In keeping with the above, Forex Trading is not for those with financial constraints, without a regular source of income or those who cannot manage money otherwise. If you can't meet your bills on time; if you've got credit card companies vying for your blood and if you're living paycheck-to-paycheck, then you cannot afford to trade FX.
• FX trading is also not a "get rich quick" scheme. Anyone who tells you that it is, is fooling you, or is a fool themselves. You need to be prepared for the fact that you might loose money; then learn the basics, the techniques and the tricks; and then apply them before you start making money. Although it isn't too difficult, nothing about it is "quick". It takes patience and hard work.
• In keeping with the above it is very important, if you are new to forex trading, start with a demo account. Learn the ropes using the demo account before putting real money on the line.
• Ideally, you should not consider pursuing FX part-time. It's not that you cannot, but it doesn't take very long for exchange rates to move 10 pips up or down and for you to lose a couple thousands in the bargain. Thus, unless you have some way of constantly keeping track of how the market is going, or you're okay with playing safe with an average amount of profit or loss, doing it part-time is not very advisable.
• Forex Trading is not about spreading yourself a little in every direction hoping to strike gold somewhere. There are essentially eight important currencies: USD, EUR, JPY, GBP, CHF, CAD, NZD and AUD. Concentrate on any one pair made up of any two of these.
Summary
Taking all of these aspects into your forex trading will help you to consider the risks, trade safely and with caution. Used in the "right" way forex trading can be the most exhilarating project you'll ever encounter. But used in the "wrong" way you can loose a lot of money. Always follow the golden rule of trading - Never Trade With Money You Can't Afford To Loose.