Forex Trading Platforms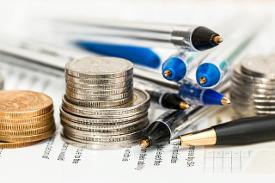 Choosing a forex broker can be very confusing – each of them seems to offer the 'lowest spreads' and 'highest leverage' along with the 'latest charting techniques and analysis'. While all this may seem very good, the most important criterion for a good forex broker, is the forex trading platform.
At this page you will find which forex brokers offers the best trading platforms as well as what factors that make out the essence of a really good platform.
Best Forex Trading Platforms
It is very important to discern what will be the best forex trading platform for you. For this it is essential to know what features a good trading platform must have The most important feature you need to look for is compatibility.
Trading platforms are either online where the broker can give you a login handle and password or of the download and install variety. The latter is usually preferable since it is faster.
However, you need to ensure that the software is
A. Compatible with your PC or Mac configuration and operating system, and
B. Easy to install, update and uninstall and
C. If you want to trade on your mobile phone, make sure they offer a forex app compatible with iPhone, Android and/or iPad and other tablets.
Ease of access and operation is also important. The trading interface should clearly show you your equity, account balance, used and usable margin, all your open positions, realised and unrealised profit as well as real time exchange rates for the currency you are trading. It should also allow you to enter and exit the market quickly and execute orders instantaneously.
Forex Platforms And FX Strategy
Good forex trading platforms allow use of any strategy that a trader wishes to use – Swing trading, Scalping, position trading, news trading and others. It should allow you to trade different sessions (24 hours trading) as well as a variety of currency pairs.
Such features help you plan and try out different trading plans. Automatic trading is also an option you should look out for. Spreads are an important feature of trading platforms. The best forex trading platforms offer tight spreads. Ideally you want to look for spreads of 3 pips or lesser for at least the 8 popular currencies. On an average, a 3-pip spread is pretty decent.
Trading Funds & Fx Platforms
Money is an important part, in fact the most important part of trading. Your trading platform should make transferring funds into and withdrawing funds from your account easy and fast. Also check their commissions and withdrawal fees (if any).
The minimum account deposit is also something to look out for. If you've read our articles on leverage, you know why it's not such a good idea to go with a platform that lets you have a mini account with $100. A trading plat form is of little use if it does not come along with charting analysis, technical analysis, news studies, case studies and other learning materials and resources. Look for a platform that offers you a good collection of relevant resources, free of cost if possible.
Contact And Support
Contact and support are also crucial especially when you begin trading. A platform that has live support 24/7 is worth its money. Before signing up with a trading platform ensure you call their customer support and time their response as well as its quality.
Today many Fx trading platforms allow you to trade gold, silver, commodities and crude oil along with foreign exchange from the same account.
These platform features are important if you plan to expand your trading horizons and also move into commodity trading.