How to Choose a Forex Broker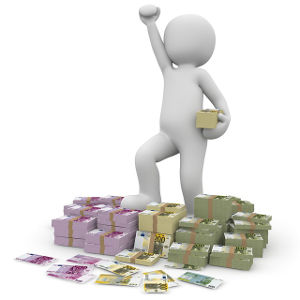 We've talked about how easy it is for individuals to trade Foreign Exchange thanks to online brokers.
Frankly, today all one needs to start trading the Spot FX market is a computer, high-speed internet connection and capital to start with.
However, you also need to find a good broker.
Finding the Right Forex Broker
We have a list of things you should check for before you decide to sign up with an online broker.
What to Look For
Legitimacy


Google 'Forex broker' and you will find hundreds or thousands of sites. It is easy to get overwhelmed and not so easy to filter the genuine ones out of the fake. One way to go about is to look if the broker is registered with NFA, the National Futures Association or the CTFC or CySEC.
The NFA is an independent association that reviews, ranks and regulates firms trading in the futures market with investors' money, including FX markets. If the firm is registered, it will have an NFA ID. You can cross check this ID with the NFA website.

Resources
Look for a broker that offers you as much information as possible, free of cost. Finding information about forex trading is not so difficult. However most of the information is generic and only talks of the advantages.
You want to look for a site that provides you with the pitfalls. It needs to simplify things, but not over-simplify, to the point of ignoring facts. Also, look for resources provided on a regular basis – market analysis, webinars, pdfs, videos, economic news and links to other resources.
Most importantly, a broker should provide you with the information you need to initially figure out how to trade forex, free of cost. This information might only be available once you sign up. But make sure that the information is free after signing up.
Services
Most brokers should offer the option of opening a mini account and a micro account where you can trade with lesser capital. Also, when you signed in to the broker's website, you should be able to quickly see real time exchange rates and a summary of your account showing profit (potential and realized), open and closed positions, and margin available to you.
Finding the best forex broker is important. We have put together a list of the best forex brokers online to help you decide. But remember that this is a personal desicion. However, the brokers on our list are the absolute best online forex brokers and regardless of which one you decide on you'll be in good hands. If you're having trouble deciding you could open up a demo account at the sites you are considering and compare, then choose the one you like the best.
Responsive customer support is another area you should check. Email or call their customer support to see how well and how quickly they get back to you.
Also ensure that their trading platform – whether online or the download and install type – is compatible with your Operating System.
Leverage
This is one area where online brokers get real competitive. Leverage is a loan that your broker can give you by means of which you can buy more lots of the base currency than the actual capital in your account permits.
Thus, if a broker is offering you a 200:1 leverage, it means with a marginal capital of $50, you could trade in currencies worth 200 times that, i.e. $10,000. Usually a leverage of 100:1 is considered good enough. We'll be discussing leverage in detail later.
Also, other simple things like a valid 'Contact Us' page; enough information on the 'About Us' page and the facility to try a free demo account for some time is important. At the About Us page you will usually also find the Disclaimers, the Privacy Policy and the End User License Agreement.