About Us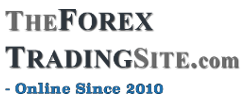 TheForexTradingSite.com has been online since 2010 and our aim is to be the most comprehensive and complete guide to forex trading online. We supply you with everyhting you need to know to trade forex and CFD trading online.
Our trading guide is specialised for traders living in Europe, Australia, Japan, United Kingdom and South Africa. This means that the forex and CFD brokers we present on the site are licensed and regulated for these countries and regions.
But the forex information we present is eligible for all countries where forex trading is legal.
Forreign Exchange is what we live for. We present the best forex trading sites online and we will teach you how to become a successful forex trader online.
Contact
We can always be reached through the email address below: